Tuesday, December 2, 2008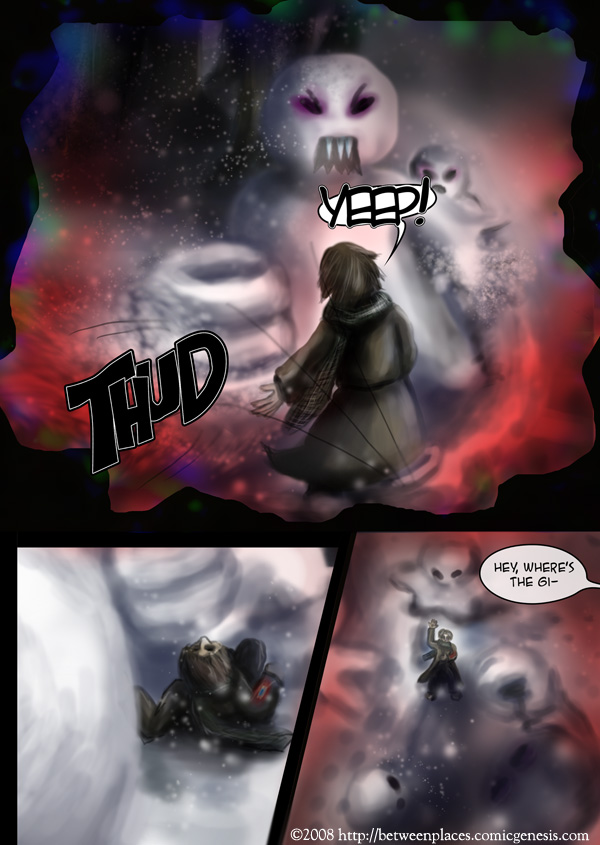 News
Whew. Nanowrimo is done. 111,229 words. THE END. Yay! Triumph!

The adult stared at her in horror. Saerin patted his shoulder sympathetically. "It's okay—Donan, wasn't it?"

"Who the hell are you?" he yelled.

"Well… evil and pissed off. I'd wake you up too, but you're sort of just one of those dream illusions and I'm pretty sure it'd just kill you. Unless you want to die."

Donan stared at her.

"No?" Saerin asked, happily. "Well, then, I suppose you'd better just get on with your life."

Now that that's done, I'm going to start working a lot more on the redux of chapter one--WIP and ranty and tutorially based stuff from this can be found on DrunkDuck Sorry for today's slightly later update. It was just one of those days. Still not happy with it, but eh. Nanowrimo winding down time...
GenreBanners.com Banner Exchange