Tuesday, May 5, 2009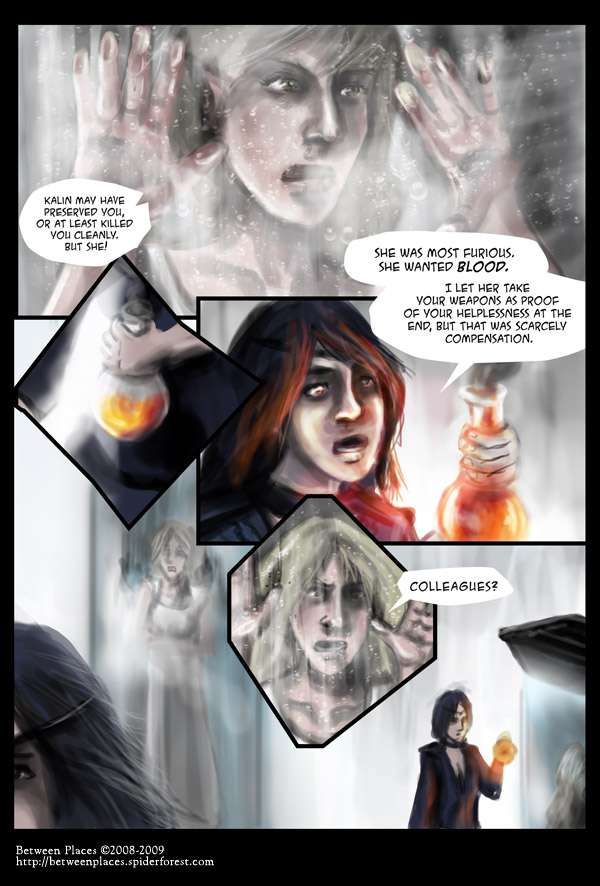 News
Ughh... this was one of those hard pages to paint, where you end up redrawing half of it and it still doesn't look right. I wanted to do a double update because it works really well with the next page, but I just need to sleep and it's SO late--the page, and the time. XD So since the next page doesn't suit the page after it very well, I'll try make next Sunday's update a two page to make up for this.

LATER ADDITION TO NOTES PAGE
D: ComicGenesis lagged. For. DAYS. Look on the forums. Man. I'm switching over to SpiderForest only asap. If you're a comic writer/artist reading this, SpiderForest will be opening up for new applications in June, by the way. I remember last June, when I started BP, thinking regretfully that I'd just missed it when I started. Anyway. Since the update lagged so very long on posting, I'm just going to post a multiple page update on Sunday.

GenreBanners.com Banner Exchange