Thursday, January 15, 2009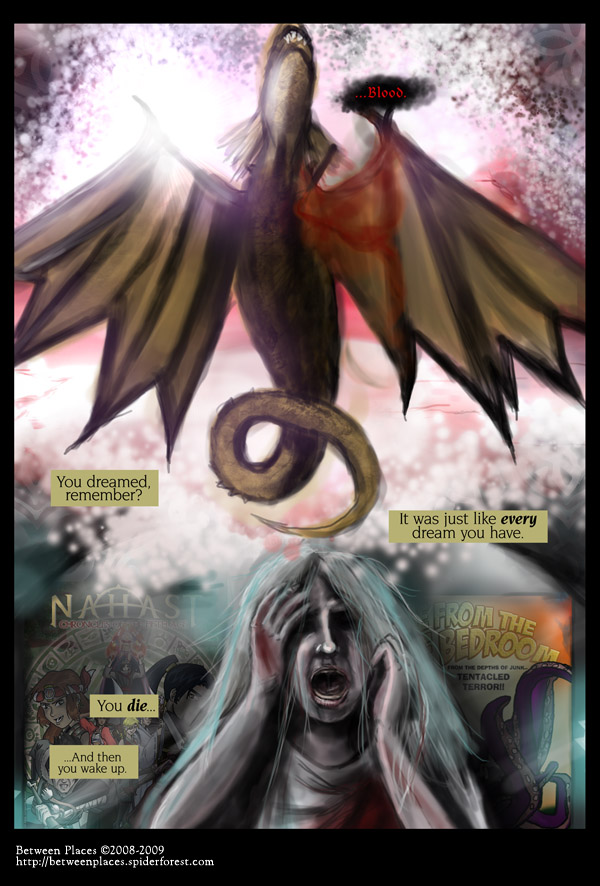 News
This time, only two pieces of artwork can be seen, due to the first panel... one from Al-X of Nahast and one from Life's a Witch.

Also, I updated over on the SpiderForest page with a new page for chapter one yesterday.

This page was a bit rough to draw. I'm getting really good at drawing people screaming, though. Maybe I should've done a horror story...

GenreBanners.com Banner Exchange