Sunday, November 9, 2008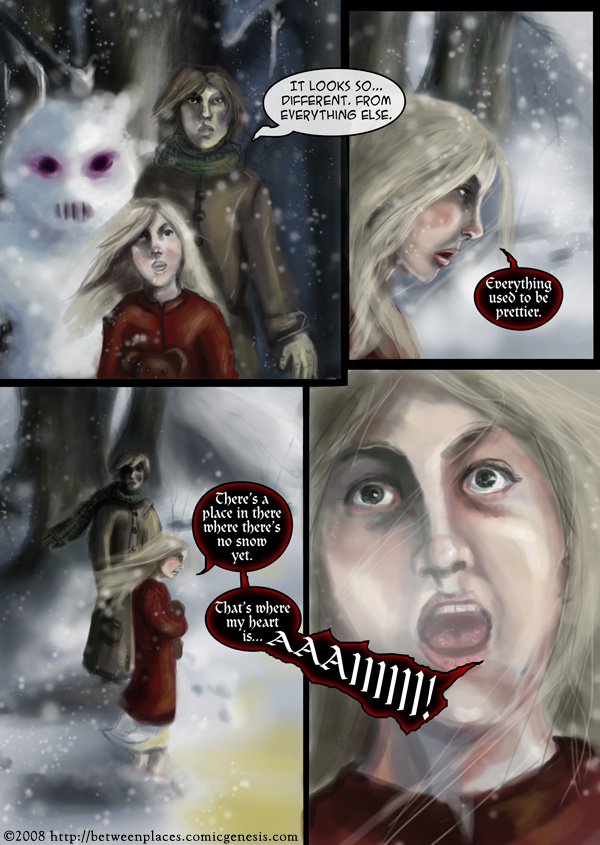 News
WHEE, I'M GONE AND THE PAGE STILL GOES UP. (falls over all dead-like) Working on those silly profile views. I'll get them yet, dangit! (shakes fist)

Nanowrimo! Uhm, well, I'm posting this sometime on the day before I leave, so I don't know, maybe I'll write some on looseleaf. It's 27,798 now, but I might have some written before I sleep. Exerpt!

Terra stared absently at her email.

"I would like to submit a request to the guild of transport to have a vehicle at the attached coordinates, outside of the swamps, to request transport of a potentially dangerous girl from the clan Indigo back to the cities."

Terra Liddago

She considered adding on to the email and finally just attached the coordinates for the road and sent the email back to the city. If there was to be an action taken, it would need to be taken now.

She received the reply email five minutes later.

GenreBanners.com Banner Exchange