Tuesday, October 28, 2008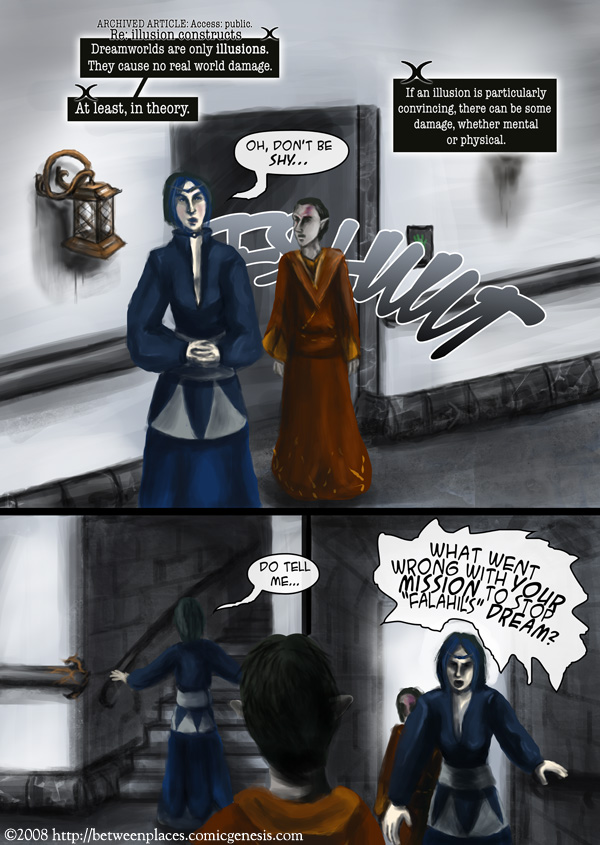 News
Some severe modifications are in the works for the first chapter of Between Places. Artistic, and narrative, the flow of the story was very choppy and unnatural at that point.

This is one of those pages where... I know it has flaws... but feh. I'm happy with it. I got the place to look just like it appears in my mind and for that, I'm happy.

Incidentially, on Wednesday, the vote incentive is going to change to my Halloween incentive, check it out!

GenreBanners.com Banner Exchange