Wednesday, June 18, 2008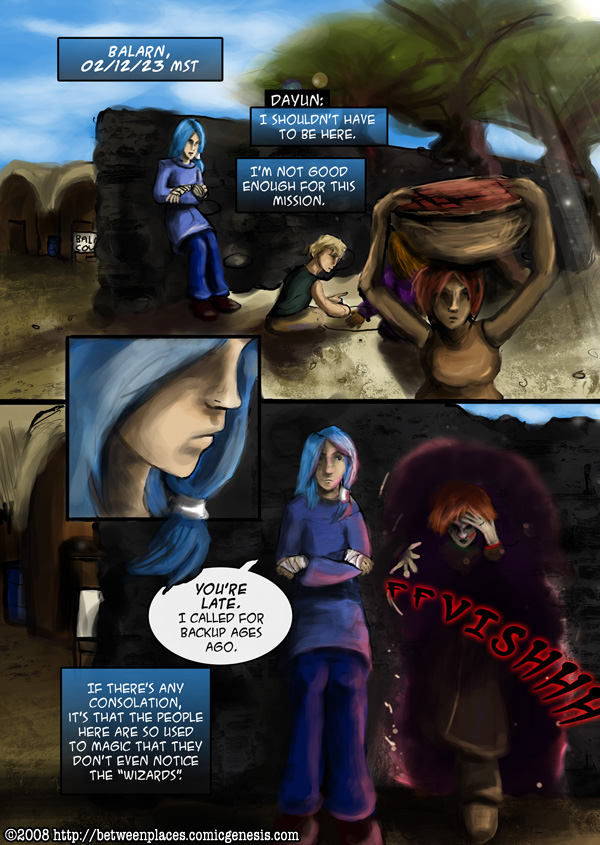 News
This page was redrawn on September 15th, 2008. The original can be found over here--in the redone pages section.


And so, this is the first update. It's on a Wednesday, because I want to start getting some stuff here. The first two comics are all digital, unfortunately... meh, such is life. You know how it is. I switched to traditional inking pretty fast, but these first two, I didn't want to redo them so they're Photoshop inked.

Introducing Dayun and Gabriel. Woo. It'll update again tommorow too. YAY. And then we will return to our regular update schedule.

Which means Sunday.

And then Tuesday.

Yeah.

GenreBanners.com Banner Exchange