Tuesday, December 23, 2008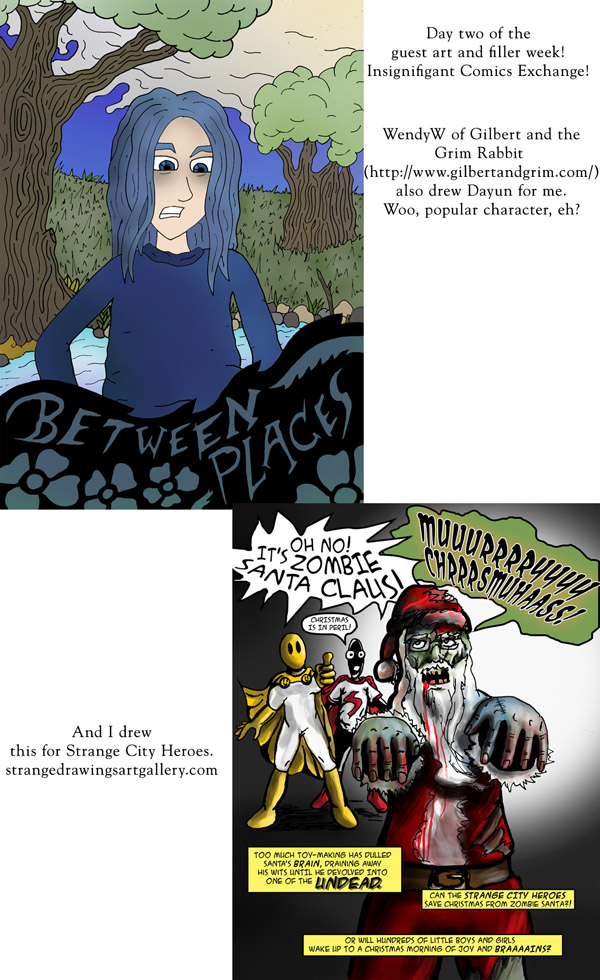 News
For the Insignifigant Secret Santa Exchange, WendyW of Gilbert and the Grim Rabbit drew Dayun as well. Woo, people like his sexy face or something. That comic's a colorful and cutesy comic about the Grim Rabbit!

And I drew art for Strange City Heroes which is exactly what it sounds like: a comic about some superheroes in a strange city.

Between Places will return as normal on the 28th of December and this filler week moved over to the fanart gallery.

GenreBanners.com Banner Exchange