Thursday, September 25, 2008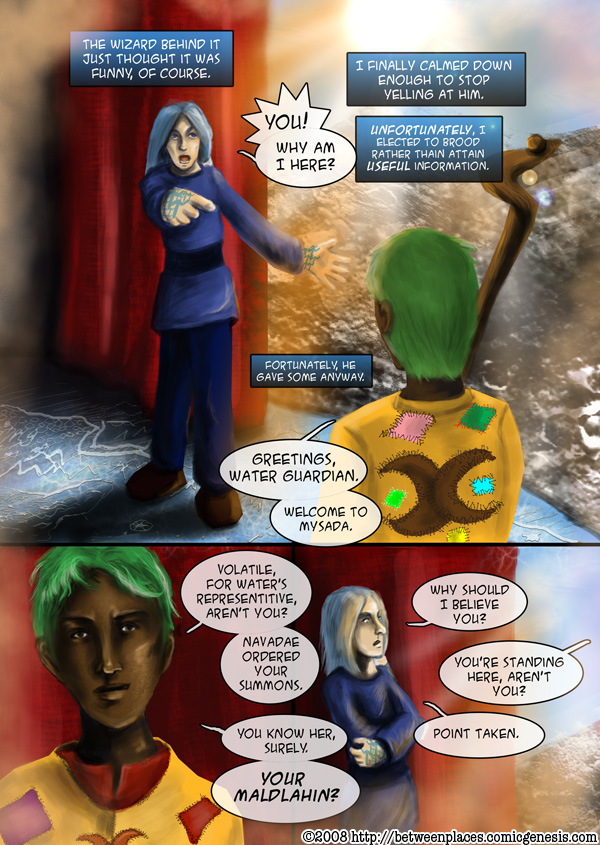 News
This one's for Jandalf, who told me to MAKE IT REALLY COLORFUL. So Sarin's costume is colorful. Fortunately, that fit what I'd written about my wizards anyway.

If the question is "what the heck is a Maldlahin/who's Navadae", hold on, that'll be answered soon...

I'd like to draw attention to Key and Trying Human, because they're totally awesome and they linked to Between Places and their comics are totally awesome so you should read them.

I didn't even realize when I first wrote the original news here that it could've been taken two ways, sorry if I offended anyone. I don't think of black people as colorful, they're just... other people. I don't think politically correctly. I just write.

GenreBanners.com Banner Exchange