Sunday, August 17, 2008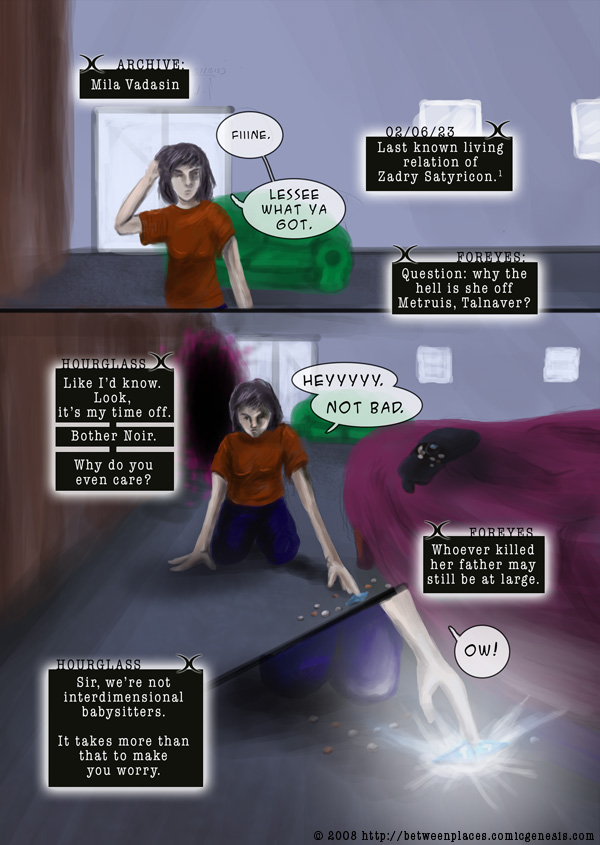 News
HAH! It's SO up on time.
We're nearing the end of chapter onneeeee... woo. Also, I hated my fugly watermark. I think I might just do this... because seriously, not every comic I read has 'copyright © name URL.' Usually just name or URL and the symbol. So I'll toy around a bit, I suppose.
Not like I'm NOT toying around with everything still... woo.
Wall of text, someone smack me! When I redo the first couple pages I'll put the 'in story' date on it. No, that's not 2023 AD, that's 2323 MST. =P

Some of the information on this page is just for the people who missed it in the screenshot. The rest is for the plot BWHAHA more or less. And because I wanted to.

GenreBanners.com Banner Exchange