Tuesday, August 5, 2008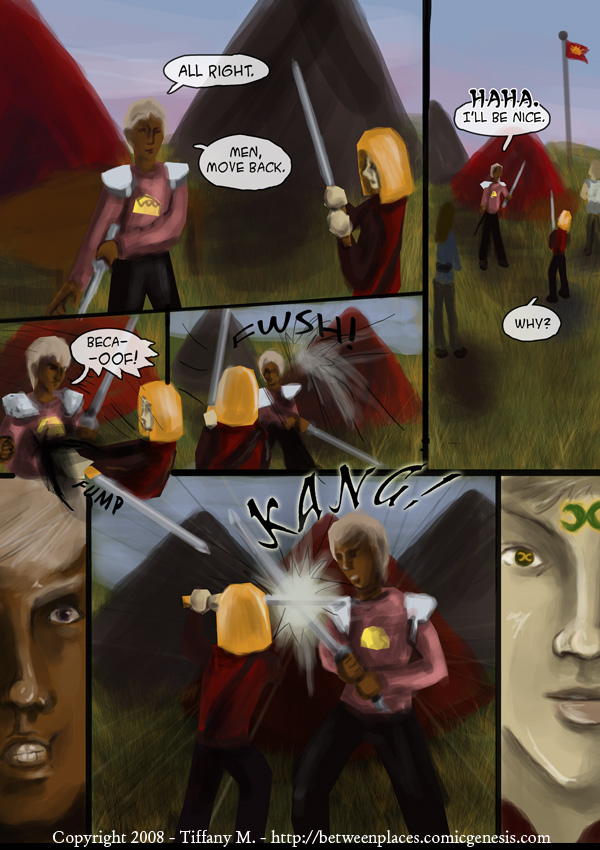 News
New layout! (jazz hands) I noticed the white around the navigation... don't know what to do... .pngs aren't supposed to DO that... mutter... stupid transparencies not doing what they're supposed to... anyway.

Tommorow's page may be late. Like, more than a couple hours late. Like... yep. As always, things are still honing and changing. This is my first attempt at action. Took too long and it looks crappy, but I'VE NEVER DONE IT BEFORE.

Too bad this story involves it occasionally.

GenreBanners.com Banner Exchange