Tuesday, July 15, 2008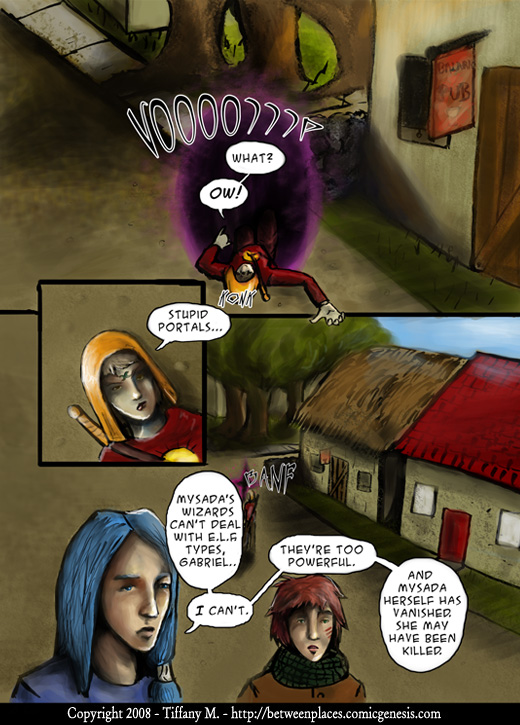 News
I'm trying to not think about how long this page took. It didn't even have any special effects, like the two others with Shay I went nuts on.

The thing is, I'm a perfectionist. If I can make it look better, I WANT it to look better. So I used the technique I applied to the last page here, which is totally and completely NOT like you're supposed to color lineart. So I had to see how it would look on a standard page, without all the special effects, to color OVER my lineart...

Five hours of coloring later, here's the result. I have a dent on my wrist from rubbing against my tablet, which is very shiny. Is it worth it? Is there a noticable difference in quality to anyone but me who spent 5 hours staring at it while I was coloring? I'm not sure I like how Dayun's face came out, all in all, but the top part with Shay looks pretty good...

And omg.

DUN DUN DUNNNNNNNNNN.

GenreBanners.com Banner Exchange